Description
The Boba 4G Peak Baby Carrier is a soft structured newborn, baby & toddler carrier brought to you by the creators of the Boba Wraps, formerly known as the Sleepy Wraps.
With a carrier panel that is taller & broader than most other baby carriers, the Boba 4G Baby Carrier with a weight limit of 20kg can be used to easily carry your 3 years old child. The unique patent pending Boba Baby Carrier foot straps enable a healthy sitting position even for taller children.
The Boba 4G carrier's built-in infant support system allows the user to fit different size infants from 3.2kg with ease. 
The Boba 4G Peak Baby Carrier features charcoal grey shoulder straps with a light grey panel decorated with multi-colored triangles. The carrier panel, straps & batting are made with 100% cotton, making the Boba 4G Carrier extremely comfortable to wear & be worn. A simple yet classy baby carrier.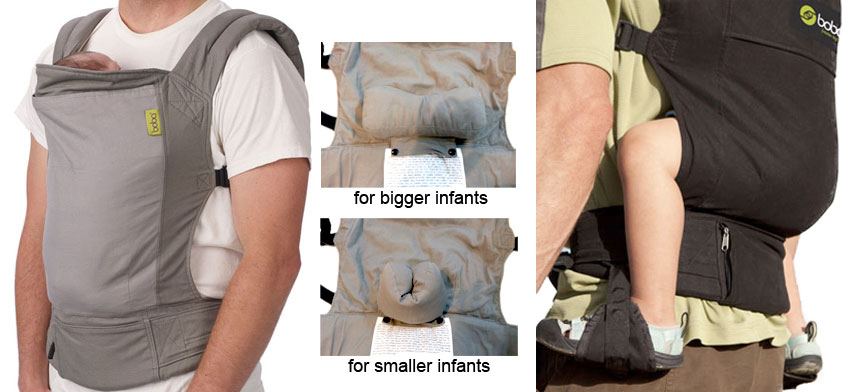 HIGHLIGHTS
Newborn system based on detachable infant seat allows carrier to be used with infant from 3.2kg onwards
Extra foot straps for better support for older kids
Large panel pattern designs
Made of 100% cotton

FEATURES
Can be used for front hug carry & back carry positions

Ergonomic hip belt extra comfort
Fits small to large size parents
Detachable Foots Straps helps provide extra support for older kids with longer legs
Detachable & adjustable Sleeping Hood

Comes with bag straps on carrier shoulder straps to prevent  handbag straps from slipping off shoulder when using the carrier
3 built-in pockets (zip pocket in front of hip belt, zip pocket in front of panel, open pocket on hip belt)
Can be used for children 3.2 to 20kgs
Payment & Security
Your payment information is processed securely. We do not store credit card details nor have access to your credit card information.