Description
Scout's Alphabet Zoo Ball
An exciting spin on the ABCs!
Spin the interactive toy to learn about letter names and animal names and sounds, or sing along to fun songs.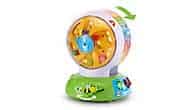 Spin the interactive toy to learn about animals and letters.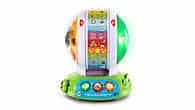 Choose from three play modes including letters, animals and music.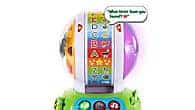 Learn letter names and their sounds.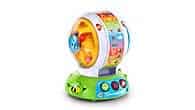 Includes 26 animal names and sounds.
Dance along to the ABC song or Old MacDonald tune.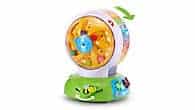 Animal buttons help develop gross and fine motor skills.
["Gross Motor Skills","Fine Motor Skills","The Alphabet","Animals","Music & Rhythm"]
Knowing the alphabet is an important first step to learning to read. We designed the Scout's Alphabet Zoo Ball to expose young children to letter names and sounds with age-appropriate and intuitive batting play. It also engages children's attention with fun lights and music. Clement C., PhD, LeapFrog Learning Expert
Payment & Security
Your payment information is processed securely. We do not store credit card details nor have access to your credit card information.