Description
Bath Tub Stand For P17003.
NO MORE BACKACHES!
Bathe your baby comfortably with our super sturdy bath tub with stand!
BECAUSE IT'S STRONG, LIGHTWEIGHT AND DURABLE!
Puku bath tub with stand is designed to help mummies and daddies bathe their baby with much ease and comfort. With the bath tub placed at an optimal height, it eliminates the the need to bend up and down, which can be physically straining especially for mummies who just gave birth!
With our bath tub and stand set, bathing your baby will now be a breeze!



Use bath tub with the bath tub stand - no more backaches from constant squatting up and down!
Stand is lightweight yet super sturdy
Folds flat and for easy storage when not in use
With drainage hose and stopper for easy water drainage after bath
No-mess - Bathe baby in the comfort of your bedroom
Lightweight yet super sturdy
Solid and durable
Available in 3 sizes: small, medium and large
Compatible with Puku baby bath tub size small, medium and large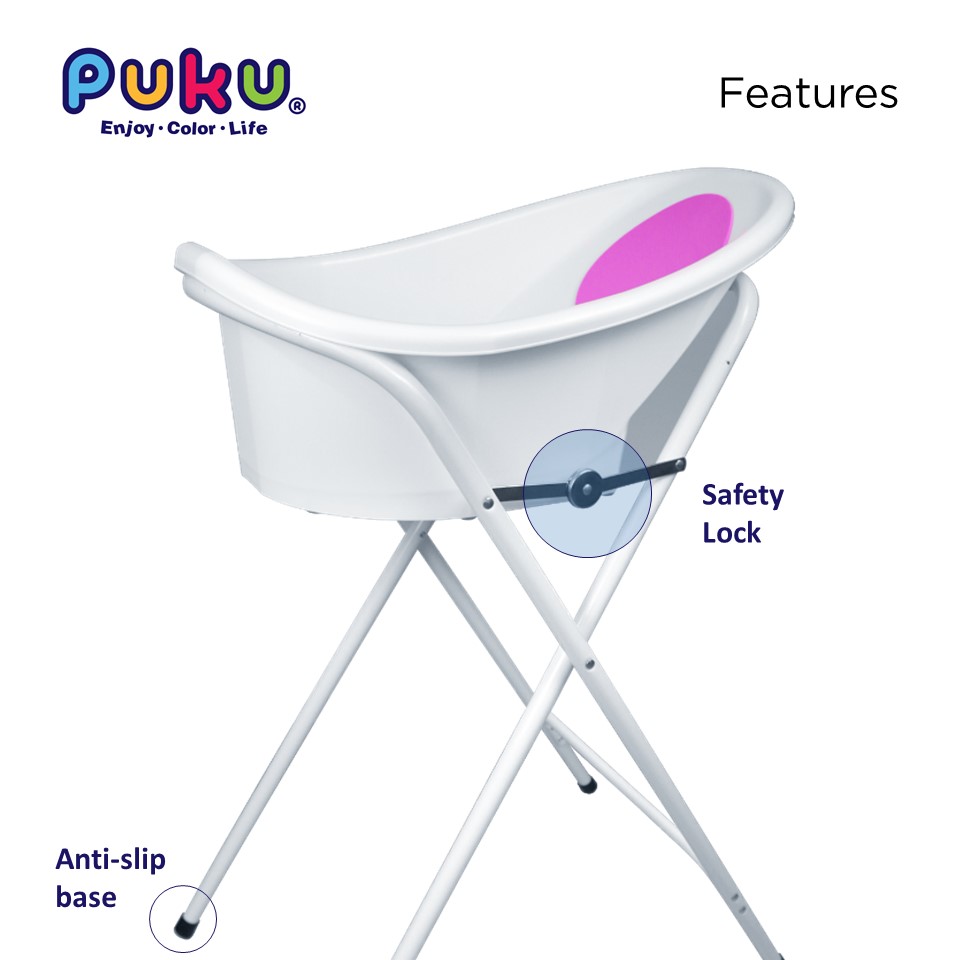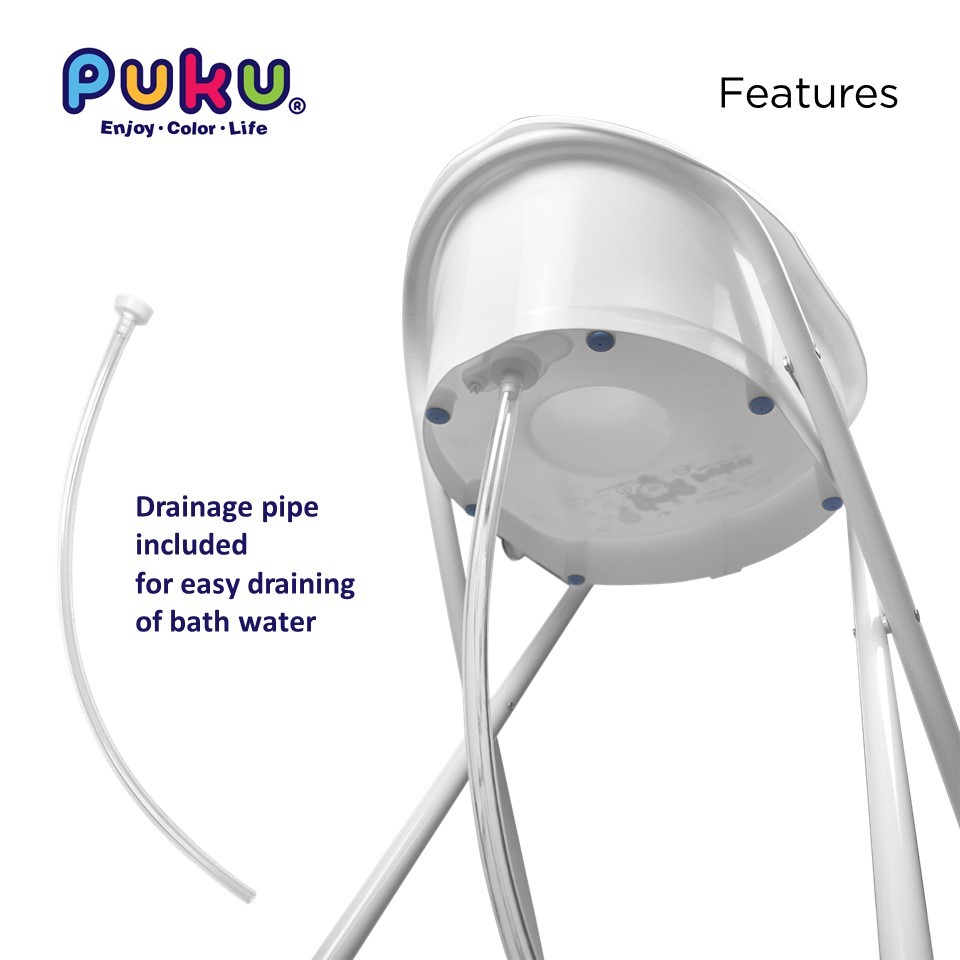 Payment & Security
Your payment information is processed securely. We do not store credit card details nor have access to your credit card information.